Timeshare cancellation is sought by thousands of people every year. However, not everyone will qualify. Our team of specialists and analysts will first determine if you are eligible and if so, our team including your attorney will be able to begin the cancellation. Timeshare cancellation means cancellation of the timeshare mortgage debt, ending the maintenance fees, and terminating all obligations.
We specialize in canceling timeshare contracts that were signed based on deceit, misinformation, misrepresentations, and high-pressure sales tactics. Our process begins with a thorough analysis of the facts documented in your complimentary consultation. If your case meets the criteria the attorneys have established, we will accept your case.
How Do I Get Started?
The first step is a no obligation free consultation. Call or click today to speak with a specialist who will gather the required documentation with you and schedule the free consultation with one of our skilled analysts.
Will I Get an Attorney?
Yes! All of our clients are assigned an attorney to be their representation for the cancellation process. It is important in this process that the attorney represent you directly; an attorney after all is obligated to do only what is in the best interest of their client. Our timeshare attorneys have experience in both real estate and consumer protection laws on vacation ownership.
Do You Offer Credit Protection?
Yes! We understand how important your credit is, and we are proud to comprehensively protect your credit throughout the process. The developer will not be able to 'ding' your credit during the cancellation and we will work to repair any damage that the timeshare has already done or that may arise from any inadvertent situations .
What About Taxes?
You're ahead of the game if you're asking about taxes already and that's great! IRS Form 1099-C Cancellation of Debt is exactly what it sounds like. Nothing to worry about though, we'll even have our tax attorney take care of that.
How Long Does This Take?
Results are typically achieved within 8-12 months. Each case is of course different; some cases may be done in as few as 6 months, while some may take upwards of 18 months. Factors that may affect this include: COVID-19, The responsiveness of your timeshare company, the number of contracts you have, the status of the mortgage, etc.
Will I Get Any of My Money Back?
Maybe! We of course can't make any guarantee of the results of a case, but we can tell you that our attorneys work diligently for every client to get at least a partial refund.
What Is Your Escrow-Type Plan?
In escrow, the termination fee is put in a holding account and only released when the timeshare cancellation is complete. For extra peace of mind, we offer this optional protection for an additional charge.
What Is a Rescission Period?
A key provision in consumer protection law in the rescission period, also known as the cancellation period. Purchasers have in some states as many as 3 weeks to rescind or cancel the timeshare purchase. If you recently purchased your timeshare, please check our state laws page to see if you are still in your rescission period and what actions are necessary.
We do not assist in the buying, selling, or transferring of any timeshare. The sad fact of the matter is that timeshares hold their value like a colander holds water. The vast majority of owners can't even find somebody to give them away to for free due to the maintenance fees. It may be possible to sell your timeshare when it is paid off, but it is far from easy.
The timeshare resale market is unfortunately filled with scammers saying that they can sell your timeshare. Beware anybody claiming they can sell your timeshare, list your timeshare, or rent your timeshare. There just isn't a market for this kind of stuff, and these scammers are preying on folks that are usually just desperate for help.
When the timeshare is cancelled, the mortgage is cancelled as well. The relationship with the timeshare company is completely severed, mortgage, maintenance, dues, the whole thing.
Is Seaside Consultants Group a Law Firm?
Our clients are assigned an attorney and have representation, but Seaside Consultants Group itself is not a law firm. Our team of consumer advocates will protect your credit and execute a proven timeshare exit strategy with your assigned attorney.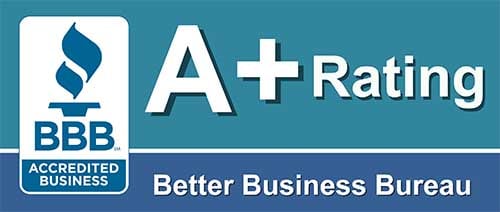 Our Services
Timeshare Cancellation
Timeshare Mortgage Cancellation
Credit Protection
Timeshare Tax Preparation