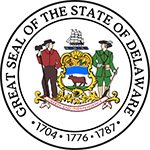 If you want to cancel a timeshare that you purchased in Delaware, Seaside Consultants Group can help. Our specialists, analysts, and team of professionals have ample experience with timeshare cancellation in each state. Our team of professionals' knowledge of Delaware law allows us to cancel your timeshare contract legally and permanently without negatively impacting your credit.
Delaware's Legislature codifies many laws pertaining to timeshare developers. We've become experts in the Delaware Code Annotated, Title 6, Chapter 28, Subtitle II, pertaining to Commerce and Trade. This specific section pertains to Vacation Time-Sharing Plan that influence residents in the state of Delaware. The law applies to each vacation time-sharing plan contract executed at least in part in the State of Delaware.
Code Pertaining to Canceling Timeshare Contracts in Delaware:
Campground Resorts Membership and Vacation Time-Sharing Plans Sales Act

§ 2823 Seller's disclosure statement
§ 2824 Cancellation
§ 2825 Contracts
§ 2827 Conditions on offering items as an inducement to execute
§ 2828 Unfair trade practices

67 Del. Laws, c. 433 Amendments to Chapter 28 Title 6
Our experts at Seaside Consultants Group know this law and all of the applicable statutes, including Statute 2823(b). Accordingly, we are uniquely positioned to cancel timeshare contracts in the state of Delaware.
Those without proper representation as they attempt to cancel the timeshare contract in Delaware may remain liable for their timeshare, including special assessment fees, maintenance fees, and high-interest rate loans. And if it wasn't bad enough, these liabilities are passed down to any heirs.
If you want to cancel your timeshare in Delaware, do not hesitate another day. Time is everything. The sooner you contact Seaside Consultants Group, the sooner our specialists, analysts, and team of professionals can begin working for you. We will protect you and your rights, and we will shield you from all future liabilities.
Contact us today and we will begin working to cancel the timeshare that you purchased in Delaware. Our team of professionals at Seaside Consultants Group is licensed to work in all 50 states and has seen great success canceling timeshare contracts in Delaware.