Nevada Timeshare Cancellation Laws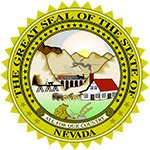 Purchasing a timeshare is a big decision and it's important to understand what protections are afforded to you by the law. If you are a victim of fraud, misrepresentation, or high-pressure sales tactics, our teams' experience with Nevada law allows us to cancel your timeshare contract legally and permanently without negatively impacting your credit.
If you have purchased or are getting ready to purchase a timeshare in Nevada, you need to at least know the answers to the following questions:
What is the timeshare cancellation period in Nevada?
What kind of laws does Nevada have for timeshare purchasers?
What happens if I stop making my timeshare mortgage payments?
What happens if I do not pay my maintenance or assessment fees?
How do I get out of a timeshare purchase in Nevada?
Nevada Timeshare Cancellation Period
When you buy a timeshare there is a timeframe in which you may easily cancel the purchase known as the cancellation period or the rescission period. The timeshare cancellation period in Nevada is 5 calendar days from the date you signed the contract. It is very important to note that the law is based on calendar days, not business days. This right to cancel may not be waived.
Cancelling the purchase is done by notifying the seller in writing. The notice of cancellation may be hand delivered; sent via certified mail with return receipt requested; or by express, priority or recognized overnight delivery service, with proof of service.
If you are still within the cancellation period, don't waste any more time! Right now it's as easy as sending the company a letter. So, if you are having regrets, don't let this opportunity pass.
If the cancellation period has already passed, our team is standing by ready to help. Grab your timeshare paperwork and call or click now to get your questions answered and schedule a free consultation.
Fraud & Misrepresentation in Nevada
Nevada law explicitly prohibits many types of misrepresentations made by salespeople and advertising material. Even though these tactics are forbidden by law, as many of our clients have experienced, the salespeople still do sometimes disregard the law to make a quick buck. If you think you may be a victim of this kind of fraudulent misrepresentation don't feel bad. These sales people are master manipulators and will play on your emotions, not appeal to your senses.
Nevada law prohibits sellers from engaging in sales tactics including but not limited to:
Misrepresenting or failing to disclose any material fact concerning a time share.
Including in an agreement for the purchase of a time share provisions purporting to waive any right or benefit provided for purchasers under this chapter.
Receiving from a prospective purchaser any money or other valuable consideration before the purchaser has received a statement of public offering.
Misrepresenting the amount of time or period of time the unit will be available to a purchaser.
Misrepresenting the location or locations of the unit.
Misrepresenting the size, nature, extent, qualities or characteristics of the unit.
Misrepresenting the nature or extent of any services incident to the unit.
Misrepresenting the conditions under which a purchaser may exchange occupancy rights to a unit in one location for occupancy rights to a unit in another location.
Failing to disclose initially that any promised entertainment, food or other inducements are being offered to solicit the sale of a time share.
Conducting or participating in, without prior approval by the Division, any type of lottery or contest, or offering prizes or gifts to induce or encourage a person to visit a project, attend a meeting at which a time share will be discussed, attend a presentation or purchase a time share.
Failing to disclose initially to a prospective purchaser any agreement between the project broker or sales agent and the developer that results in a sharing of sales proceeds in excess of a minimum sales price for a time share.
Any act or practice considered an unfair method of competition or an unfair or deceptive act or practice under NRS 207.170, 207.171 or 598.0915 to 598.0925, inclusive, or chapter 598A or 599A of NRS.
See More
As we can see, the law is pretty clear when it comes to misrepresentations of the facts. If you think that you might be a victim of misrepresentation our team is ready to get you out. Grab your timeshare paperwork and give us a call for your free consultation. The law, and our team of experts & attorneys, are on your side.
Nevada Timeshare Foreclosures
Typically, timeshare purchases in Nevada are financed through a mortgage on the ownership. Failure to make your timeshare mortgage payments will result in a foreclosure. Failure to pay maintenance fees, special assessments, or ad valorem taxes may also result in foreclosure; though in our experience timeshare companies are more interested in hounding owners for outstanding maintenance fees rather than foreclosing, though they will foreclose eventually.
In Nevada, foreclosures on timeshare mortgages can be either judicial or nonjudicial. Nevadan law does not really have any special provisions for timeshare mortgages. Nevada's anti-deficiency judgement laws do not apply to timeshares. This means that owners can still be on the hook for thousands of dollars after defaulting on the timeshare mortgage.
Nevada Timeshare Resale Laws
While it can be possible to sell a timeshare the resale market is practically nonexistent. You're better off trying to find somebody to give it away to! Because of this, and because many people are desperate to get out of their timeshare, scams are rampant. Commonly, these scam-artist get lists of thousands of potential timeshare owners, call them with too good to be true offers — only to take their money with upfront fees and run. Nevada law does prohibit this behavior, but it can't exactly prevent it.
Timeshare resellers are required by law to be licensed timeshare brokers, however scammers have been known to use fake licenses or attempt to impersonate actual licensed brokers.
Resellers are allowed to collect advance fees, but 80% of all advance fees must be placed in an escrow account. If the timeshare is sold, the seller is entitled to receipt of the entire advance fee. If the timeshare is not sold before the listing expires the seller has 10 days to return all funds that were placed in escrow.
Resellers collecting advance fees are further prohibited from:
Stating or implying to an owner that the time share has a specific resale value
Stating or implying to an owner that the time-share resale broker has identified a person interested in buying or renting the time share without providing the name, address and telephone number of such person
Failing to honor any cancellation notice sent by the owner by midnight of the fifth day after the date of execution of the contract
Failing to provide a full refund of all money paid by an owner within 20 days after receipt of a notice of cancellation
While the Silver State does have quite a lot of regulations regarding resales, these kinds of scams do still happen. Unfortunately, quite a lot of our clients had fallen victim to these tactics before finding real help. The safest bet is to just steer clear of the whole mess.
Resources
Nevada Revised Statutes Chapter 119A (2019) – Time Shares (law.justia.com)
Nevada Timeshare Foreclosure and Right to Cancel Laws (nolo.com)
Deficiency Judgments After Foreclosure in Nevada (nolo.com)
Our Services
Timeshare Cancellation
Timeshare Mortgage Cancellation
Credit Protection
Timeshare Tax Preparation
Ready To Cancel Your Timeshare?
We Do Not Sell Timeshares
We Do Not List Timeshares
We Cancel Timeshares
If you are ready for your timeshare exit, we are ready to help. Request a free consultation today!
Disclaimer: The information on this website is not legal advice and no attorney-client relationship or confidentiality agreement is or will be formed by the use of this website. While we make every effort to ensure that the information we provide is correct & up to date, laws may have changed since this article was last updated. Please see official resources provided by the relevant state or federal judiciaries for the most up to date information. Seaside Consultants Group makes no representation or warranty regarding the accuracy, reliability, completeness, or timeliness of any information provided. This information is provided for information only.
Ready To Cancel Your Timeshare?
We Do Not Sell Timeshares
We Do Not List Timeshares
We Cancel Timeshares
If you are ready for your timeshare exit, we are ready to help. Request a free consultation today!