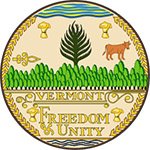 If you want to cancel a timeshare that you purchased in Vermont, Seaside Consultants Group can help. Our specialists, analysts, and team of professionals have ample experience with timeshare cancellation in each state. Our team of professionals' knowledge of Vermont law allows us to cancel your timeshare contract legally and permanently without negatively impacting your credit.
Vermont legislature offers consumers some protection when it comes to timeshare sales, particularly misrepresentation and high-pressure sales tactics. Vermont offers a conditional rescission period and makes it illegal for a person to engage in unfair or deceptive acts or practices in the course of business.
Vermont does not provide a rescission period for all timeshare purchases. However, if you purchased your timeshare over the phone or at a transient location (such as a hotel used as a temporary business location) you are entitled to a three day period to cancel the contract and this must be disclosed verbally and in your contract. If you do not meet those qualifications or the window to cancel has passed, contact us today for a free consultation to explore your options.
Those without proper representation as they attempt to cancel the timeshare contract in Vermont may remain liable for their timeshare, including special assessment fees, maintenance fees, and high-interest rate loans. And if it wasn't bad enough, these liabilities are passed down to any heirs.
If you want to cancel your timeshare in Vermont, do not hesitate another day. Time is everything. The sooner you contact Seaside Consultants Group, the sooner our specialists, analysts, and team of professionals can begin working for you. We will protect you and your rights, and we will shield you from all future liabilities.
Contact us today and we will begin working to cancel the timeshare that you purchased in Vermont. Our team of professionals at Seaside Consultants Group is licensed to work in all 50 states and has seen great success canceling timeshare contracts in Vermont.